SMITH AND LOVELESS
ZPE is a major supplier of custom designed and manufactured pressure filtration, as well as open gravity filtration units. For 70 years, Smith & Loveless' pre-engineered water and wastewater treatment and pumping systems have paved the way for municipalities, developments, industry, governmental, and military facilities. Smith & Loveless' energy-efficient and durable systems deliver unrivaled life-cycle cost savings.
In addition to our existing water and wastewater treatment capabilities, Zazula, in an effort to maintain a high level of technological advancement in this industry, has implemented a fully functional Dissolved Air Flotation (DAF) pilot system. This unique piece of equipment is rapidly becoming a standard for water treatment, as it can perform experimental assessments of an existing treatment facility. The recorded data is then evaluated and the requirement for a complete system upgrade is proposed.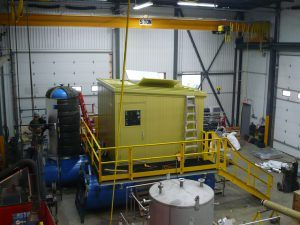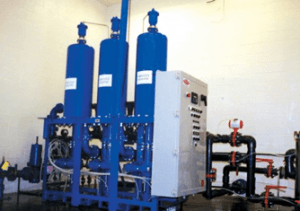 ZPE can supply or customize :
Water Treatment Plants for municipal and industrial use (gravity, pressure, activated carbon, membrane filtration, iron removal, softeners, mineralizers, and dissolved air flotation)
Wastewater Treatment Plants (extended aeration, flotation, RBC's, membrane filtration)
Sewage Pumping Stations
Streaming Current Detectors for coagulant feed control
Sewage Comminutors & Bar Screens
Membrane Elements
Mixers & Aerators
Ozone Generation Equipment
Turn-Key Installations
water softeners and dealkylizers,
forced draft and vacuum type degasifiers,
deaerating feed water heaters,
vacuum systems for hospitals and food packaging,
seal oil dryers and conditioners,
complete reverse osmosis water treatment systems.