SPX FLOW's LIGHTNIN MIXER PRODUCTS
The Lightnin brand has 94 years of unrivaled Global mixer experience in industrial mixing technology, process knowledge, and technological innovation. LIGHTNIN enjoys a global reputation for durable, long-lasting mixers, agitators, aerators, and Flocculators for fluid process systems. We offer a full spectrum of impeller designs for diverse applications., mixer repair, gearbox repair, and replacement parts programs.
ZPE also offers a full spectrum of impeller designs for diverse applications and customized blending solutions.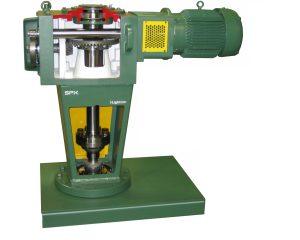 SPX FLOW's PLENTY MIXERS PRODUCTS

Plenty side entry mixers are acknowledged to be the market leader in the field of side entry mixing technology for the oil and petrochemical industries.
They will out perform any other mixer on the market simply by virtue of their technically advanced design, which includes a simple and easily maintainable design, as well as a high efficiency, true helical pitch one piece 'cast' impeller incorporating high blade area and forward rake.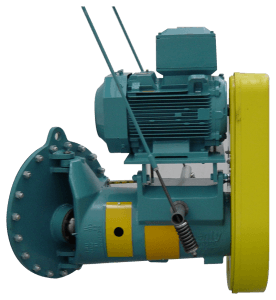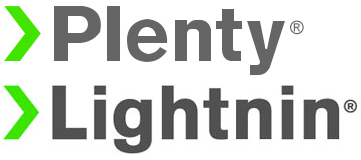 ZAZULA offers Mixing Application Support through;
Computational Fluid Dynamics
Zazula Utilizes SPX state-of-the-art Computational Fluid Dynamics (CFD) technology producing computerized models of mixing systems for analysis of flow distribution, mixing rates and other critical processing parameters.
We can duplicate your process in SPX's fully-equipped testing laboratory, optimize it and give you detailed documentation on the equipment, technology and processing parameters.
PROCESS OPTIMIZATION, UPGRADES AND RETROFITS
Zazula with SPX can use CFD technology to model your current process and identify mixing inadequacies, such as low-velocity areas, circulation zones, staging and anomalies in the fluid flow. System parameters can be adjusted and tested – quickly and easily – until the optimum efficiency is achieved.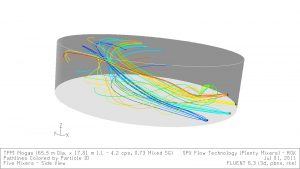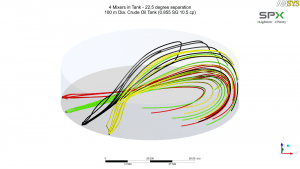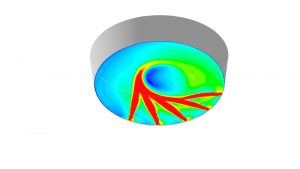 ZAZULA and SPX Flow provide the following Service Programs;
MIXER GEARBOX EXCHANGE PROGRAM
SPX FLOW Lightnin is the only supplier of original equipment for Gearbox Exchange Services for industrial mixers and agitators.
Lightnin is one of only a few Mixer manufacturers that design and manufacture their own gearboxes.
Exchange services allow the customer to get a direct replacement gearbox for a fraction of the cost of a new one in exchange for returning the old box.
Gearboxes are rebuilt to like new condition and are held to original manufacturing standards and tolerances carrying a warranty the same as a new unit.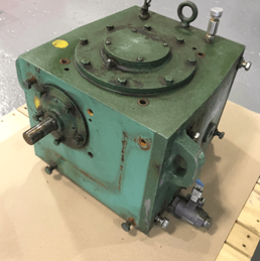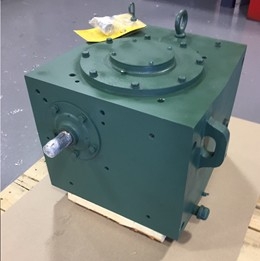 COMMISSIONING SERVICE Program
Provide hands–on or supervisory assistance in configuring the equipment for start-up.
Check power at the equipment.
Test external bearing temperatures.
Measure shaft run-out to ensure conformance to specifications.
Visually inspect the equipment for any abnormalities that could jeopardize optimal equipment performance.
Complete a comprehensive Lightnin Commissioning Checklist to confirm that all equipment specifications are met, and that all Lightnin recommended start-up procedures are completed.
AREA OF INSPECTION program
Leaks Each unit's oil seals, gaskets, and gear box will be inspected for oil leaks. Corrective actions will be applied as required.
Coupling Alignment Each unit's high-speed couplings will be checked for proper alignment and greased per factory specifications.
Shaft Run-Out Each unit's in-tank shaft run-out will be measured for conformity to factory recommended tolerances. Adjustments will be made as needed.
Impellers Each unit's impellers will be inspected for proper hardware torque and positioning. Adjustments will be made as needed.
Mechanical Seal Each unit's mechanical seal will be inspected for proper plumbing and pressurization per Lightnin specifications. Adjustments will be made as needed.
Steady Bearings Any units with steady bearings will be inspected to ensure proper alignment of the steady bearings. Adjustments will be made as needed.
Lubrication Gearbox lubrication will be checked to ensure proper oil level is maintained. Adjustments will be made as needed.