The Sipromac Vacuum Food Packaging & Processing Equipment is the newest addition to the Zazula product offering. Sipromac has a number of machines for marinating, curing, smoking, mixing or freezing foods to meet your food processing requirements. For over 30 years, Sipromac has been producing a complete line of CANADIAN made food packaging and processing equipment.

Zazula is proud to represent Picard Ovens. The maker of the popular Revolution revolving oven. Its ovens are known for their compact size, versatility and economical cost of usage.

FOOD VACUUM PACKAGING EQUIPMENT
VACUUM PACKAGING CHAMBERS
DIPTANK & SHRINK TUNNELS
TRAY SEALERS
THERMOFORMING MACHINES
TUMBLERS & MASSAGERS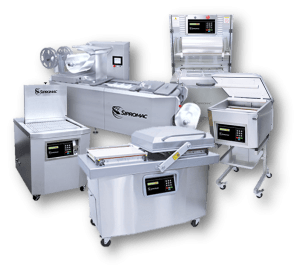 FOOD PROCESSING EQUIPMENT

STEAM COOKING HOUSES
DRYER UNITS
SMOKE HOUSES
CRYOGENIC CABINETS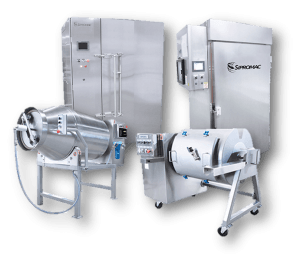 PIZZA & BAKERY OVENS

HOT ROCKS PIZZA OVENS
REVOLUTION HYBRID OVEN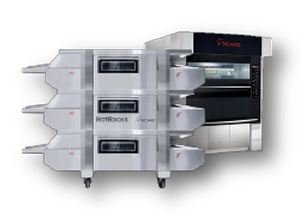 Zazula can deliver Equipment, Parts, and Service to meet the stringent needs of the food sector when packaging and processing of poultry, meat, seafood, deli meat, cheese and other food products is required.
PACKAGING SOLUTIONS
Before recommending a packaging solution, Zazula will carefully consider every aspect of your product and your packaging needs: serviceability, desired product preservation requirements, packaging durability and production output.
CUSTOMIZED EQUIPMENT
Sipromac can work with you to develop and produce customized parts, or even entire machines.
INSTALLATION AND TRAINING
Zazula will install the equipment purchased and provide training on its use.
TECHNICAL SUPPORT
An experienced technician is available by telephone, in our repair shop in Calgary or in the field to solve your problems as quickly as possible.
For more information, contact sales@zazula.com